Various fields of expertise
MB Executive search is a professional services firm specialized in recruitment and research of Executives from intermediate to superior level. Our service offering is based on a specialized approach in headhunting, as well as a strategic alignment between the required skills for the roles to fill within organizations.
We use a specialized headhunting approach to ensure that shortlisted candidates have the key skills required for the positions our clients are looking to fill.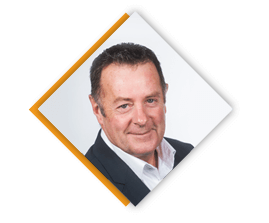 Marc Beaudoin,
President and founder
After earning a bachelor's degree in Marketing from the University of Quebec at Montreal, Marc spent more than 10 years in various roles, including Assistant Brand Manager, Regional Marketing Manager, Executive Key Account Manager and Regional Sales Manager for multinational corporations such as Robin Hood, Coca-Cola, Cadbury and Hershey.
Marc then spent more than 20 years as a Vice-President and Senior Partner for a headhunting firm. In this capacity, he was responsible for the organization's development and oversaw the Consumer Packaged Goods department for the Toronto and Montreal offices.
This experience allowed him to strengthen his network throughout the country and develop expertise in recruiting senior executives from across Canada. As a valued advisor for clients and candidates, Marc gained a strong reputation in the field.
With extensive experience in various areas, including sales and marketing management and executive headhunting, Marc has successfully helped a wide range of firms fill strategic and high-level roles throughout his career. Marc is a member of several industry associations and foundations, and he is highly respected by his peers.
Fanie Noiseux,
Recruitment and head hunting
For more than 20 years, Fanie Noiseux has been strategically assisting companies, boards of directors and directors in the complete management of recruitment processes for executives and middle managers in the Consumer Goods, Distribution, IT, and Manufacturing sectors. Ingredients, OTC Pharmaceuticals and Philanthropy.
Prior to this, she held Director General positions at various International Foundations for more than 10 years in the education, health and entrepreneurship sector.
She has extensive expertise in business and governance strategies and strong knowledge of innovative executive search processes. Fanie holds a Bachelor's degree in Public Relations, Industrial Relations and Communications from the University de Montréal. Recognized for her professionalism, rigor and exemplary dynamism, Fanie has an excellent understanding of recruitment needs for both clients and candidates. The social commitment is very important to him, Fanie sits as Vice-President on the Board of Directors for the Respite Québec Foundation to help disabled children.